5 Smart Products to Add to Your Home
Posted by Robbie Breaux on Tuesday, November 17, 2020 at 8:35 AM
By Robbie Breaux / November 17, 2020
Comment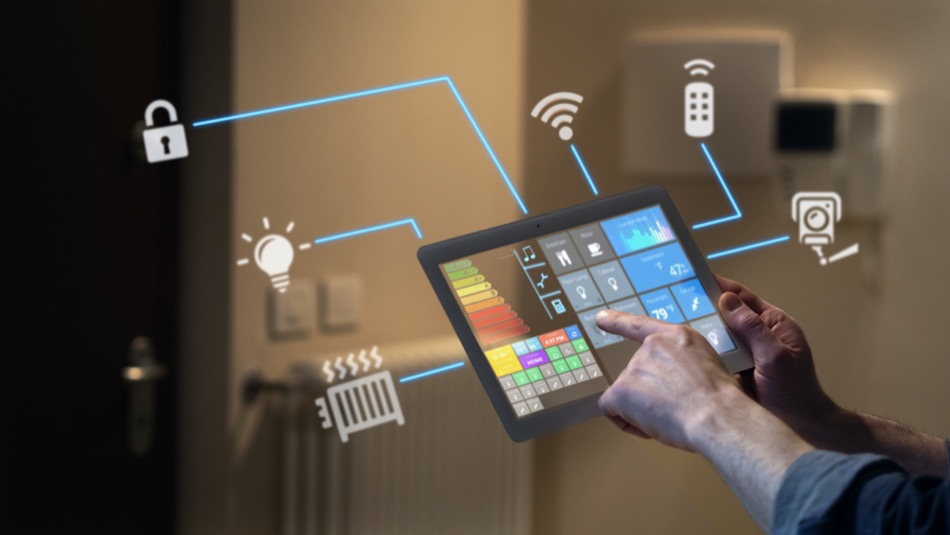 Several years ago, smart products were starting to make an appearance in homes across the country. They were slow to catch on at first, but now they're popular as ever. Homeowners now have access to a variety of products and even appliances that can make their lives better while improving their home's energy efficiency and safety.
Those interested in installing smart products in their home have choices to make. Knowing which smart products to purchase and what should be replaced in a house can help homeowners improve their home's value while also improving their quality of life. The following options are the best smart products to have in a home.
Smart Thermostat
Smart thermostats are one of the most impressive inventions of the 21st century. Some smart thermostats are capable of learning what homeowners want in terms of their preferred temperature settings and will provide those settings for them.
Smart thermostats learn to raise and lower the temperature of the home according to whatever temperatures save homeowners the most money, making them an energy-efficient innovation. Some smart thermostats even know when their homeowners are coming and going, so when the homeowner comes home, the smart thermostat can adjust the temperature accordingly. This is better than a standard programmable thermostat, which can't adjust the settings on its own.
Smart Smoke Detectors
Smart smoke detectors behave a lot like standard smoke detectors, except for a few key differences. For starters, smart smoke detectors connect to the homeowner's cell phone app and tell the homeowner when the alarms are going off - even if the homeowner isn't home. This can help the homeowner call for help if something goes wrong.
Second, smart smoke detectors usually have a feature in the app that tells homeowners when the battery is low. This feature replaces the chirping noises that standard smoke detectors make.
Smart Light Bulbs
Smart light bulbs can be controlled with the touch of a button from the homeowner's app. Homeowners can turn on and off their lights, whether they're in the room or not. Smart light bulbs can increase security at home, by enabling the homeowner to project the appearance that someone is home, even if they're not.
Smart light bulbs are also very energy efficient. Many of them can be programmed to turn off according to the homeowner's wishes, thus saving energy and also saving the homeowner the trouble of turning them off themselves.
Smart Blinds
Smart blinds can be programmed to open and close according to the movement of the sun, thus helping to control the temperature of the house. Because smart blinds can be controlled with a smart app, they're very convenient for windows that are in hard-to-reach places. Installing smart blinds in a window that is too high off the ground to reach gives homeowners the option to close the blinds, even if they wouldn't normally be able to reach those blinds by hand.
Smart Garage Door Opener
Smart garage door openers also can be controlled at the touch of a button, which makes it easier than ever for homeowners to ensure that their garage door wasn't accidentally left open when they left the house.
All in all, there are many smart products that perform better than their non-smart counterparts. Replacing these products with smart appliances can help ensure homes will run more efficiently. To find out more about which smart products homeowners should install in their home, start by reading consumer reviews to decide which products are best.