Fun Facts About Lafayette: Lafayette, LA Facts and Trivia
Posted by Robbie Breaux on Thursday, October 22, 2020 at 3:00 PM
By Robbie Breaux / October 22, 2020
Comment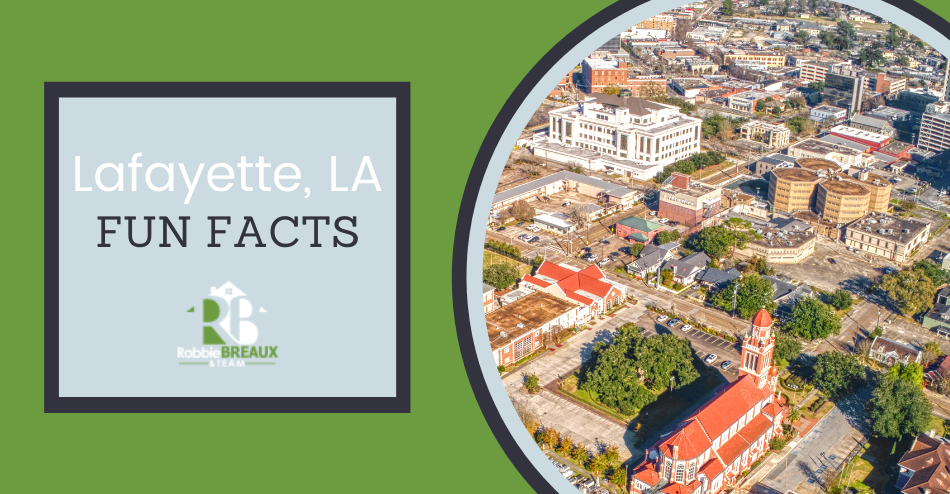 Lafayette, Louisiana is more than a city of 126,000 situated in the southwest region of the state near Baton Rouge. In fact, this city has several distinctions that are each unique to Lafayette. The following facts offer insight to this amazing city that's rich with history, culture, and culinary delights.
Lafayette's Original Name Was Vermilionville
It's true: Lafayette was not always known as Lafayette. The region that would become today's Lafayette was once named St. Jean du Vermilionville, but the name soon was shortened to Vermilionville.
Vermilionville sat in an area of two parishes: St. Mary and St. Martin. Shortly after Vermilionville was established, the St. Martin parish was divided with the new area named Lafayette Parish, which was named for the Marquis de Lafayette, a hero of both the French and American Revolutions.
Nearly 50 years after Vermilionville was named, a legislative charter attempted to rename the town Lafayette for the war hero. However, the name change was blocked because New Orleans already had named a town in their district Lafayette. In 1884, New Orleans officially incorporated their Lafayette into their city, which allowed Vermilionville to finally get its name change.
Lafayette Has More Restaurants Per Capita Than Any Other American City
The data is fluid, but it's said that the city of Lafayette has more restaurants per capita than other cities in the nation. According to LafayetteTravel, this southern city also is known as the Happiest City in America and the Tastiest Town in the South. It has 100+ locally owned restaurants in addition to its chain eateries.
Residents and visitors to Lafayette can find a wide selection of cuisine, including Creole, Cajun, Mediterranean, Italian, Japanese, French, Southern Barbecue, and classic southern comfort food. If planning a visit, consider June through September when the EatLafayette celebration is in full swing, as it offers a chance to experience some of the best of Lafayette's many restaurants and dining options. Whether you live in a River Ranch townhome or a waterfront Bendel Gardens luxury home, you can find local cuisine to tingle your tastebuds nearby.
Lafayette Hosts the Festival International de Louisiane
The Festival International de Louisiane spans five days, is held in the heart of Lafayette, and has the distinction of being the largest festival of the arts and music within the United States. This festival celebrates Creole, Cajun, and French heritage and includes live music, arts, crafts, street performances and more. The festival takes place in Downtown Lafayette, and approximately 40,000 people attend.
Come out to the Festival International de Louisiane to hear everything from Cajun music to jazz, blues, reggae, Latin, folk, rock, funk, and more, as it runs during the last full week of April annually. The festival features:
Six music stages
Arts and crafts boutiques
Art galleries
Strolling street musicians
Multiple food courts
Designated children's area
Move to Lafayette today for a diverse city with deep historical and cultural roots and a modern flair that works to bridge yesterday with today. Lafayette is the fourth largest city in the state, and it's the place to be for historical sites, regional cuisine and arts and entertainment that shouldn't be missed.