Real Estate Investment Guide for New Investors
Posted by Robbie Breaux on Tuesday, August 11, 2020 at 8:39 AM
By Robbie Breaux / August 11, 2020
Comment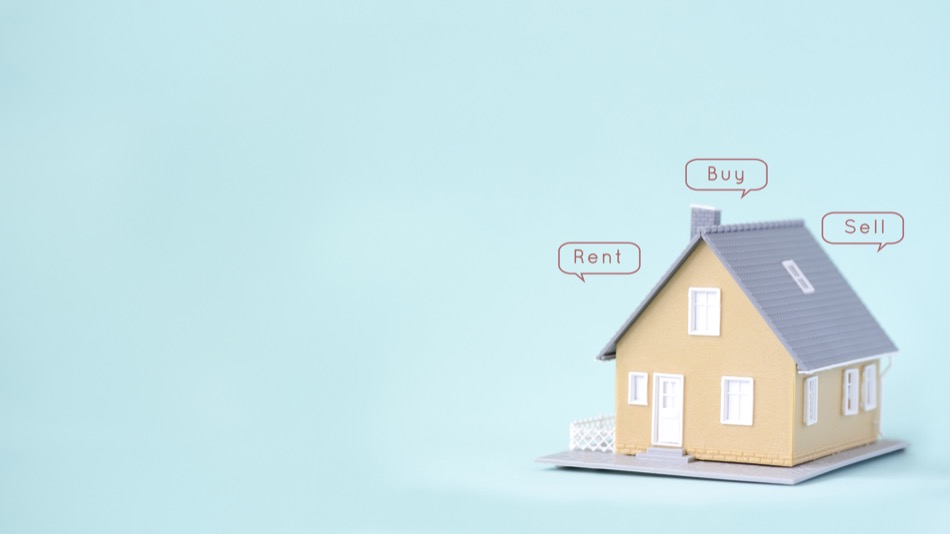 Real estate investment can be exciting for the right individual. People who enjoy viewing properties, taking care of properties, meeting new people and working with businesses and families are very likely to enjoy real estate investment.
Real estate investment can be a profitable hobby or a full-fledged business. Here's what you need to know about making your real estate business work for you.
For informational purposes only. Always consult with a licensed real estate professional before proceeding with any real estate transaction.
Commercial Versus Residential
Commercial real estate investors buy property for commercial ventures like retail stores, restaurants, doctors offices, warehouses, factories and office buildings. Success in commercial real estate can be heavily tied to the economy, especially in certain sectors that depend on consumer purchases for success. Buying commercial real estate in the right location is critically important.
Retail businesses and restaurants often flock to areas where people want to be and where other businesses are already located. Knowing the area before buying a property, and knowing the habits of consumers and commercial enterprises in the area, is critical.
Residential real estate investors buy property where people live. This includes single-family homes and apartment complexes. Many people who start in real estate get their start in residential real estate, because single-family homes tend to be more affordable than commercial real estate investments.
People who enjoy working in residential real estate sometimes move over to commercial real estate after they've built up money for investing in larger properties, while some always work in residential real estate. Renting to tenants involves working closely with families or hiring a property management company. Anyone getting their start in residential real estate must consider these factors before making their first investment.
Residential Real Estate Investment Types
There are several types of real estate investment. The type of investment that a buyer chooses depends on their personal preferences, skills, what's available in their area and how much they have to invest.
Rental Single-Family Home
Single-family home rental properties are relatively low-cost in the world of real estate investment but require regular maintenance and continual upkeep. Homeowners with a rental single-family home may have a property management company, or they may manage their own upkeep.
When the property is vacant, it does not make any money, even though it must still be maintained. For this reason, it's important to keep the property rented as many months out of the year as possible. Being a good landlord can help keep the property profitable.
Fix and Flip
Fix-and-flip properties are low-cost properties that investors purchase, fix up and then sell for a profit. The longer the investor owns the property, the more they must pay in taxes and for any loans they have for the property. Therefore, the best way to make money with a fix-and-flip property is to fix it up quickly and sell it quickly. The best investors for this kind of property are ones who have DIY skills and can do many of the repairs themselves.
Multi-Family Property
A multi-family property like an apartment building or a duplex may cost more money up front, but often has a greater chance of making money in the long run. As long as at least one unit in the multi-family property is occupied, the property will still make money. People who own multi-family properties often hire a property manager to maintain the property, especially if the property is very large with many units.
Commercial Real Estate Investment Types
Like residential real estate investment, commercial real estate investment can be divided into three different types.
Retail and Restaurant Space
Retail and restaurant space can be an up-and-down industry, so investors who work in this type of space must choose the location and the rental amount carefully. It's also critically important to keep up with properties that deal in this type of space. Restaurants and retail businesses need to be clean and well-maintained in order to attract customers.
Office Space
Office space usually has multiple units. Like a multi-family home, office space has a greater chance than many other businesses to make money because, as long as one unit is occupied, the property owner will still bring in income for that property. Like retail space, it's important for office space to be well-maintained in order to attract good tenants.
Industrial Property
Industrial properties are often specialized for the type of industry the property owner is trying to attract. Often, tenants will pay higher amounts for a specialized property, but this can also be limiting. Once a property has special accommodations for a specific type of industry, it can be expensive to change the property for a different type of industry.
Build Your Team: Find a Real Estate Professional
Your real estate professional is your ally in your investment project. Working with a real estate professional can help you make the right choices as you decide where to invest your money, how much money to invest, and which properties are right for you.
Your real estate agent can also help you negotiate the right price for each property so you can make the most money possible. Contact a real estate professional with a reputation for excellence and success in the industry.
For informational purposes only. Always consult with a licensed real estate professional before proceeding with any real estate transaction.